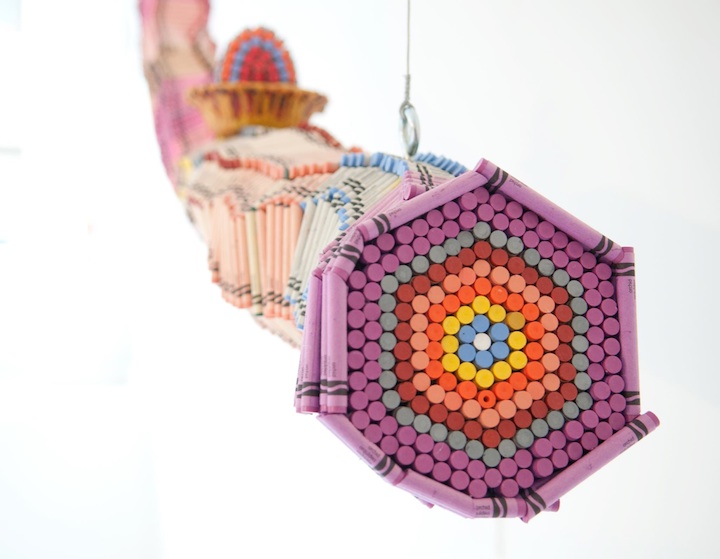 "For the recently concluded show Call of the Wild at Nashville's Rymer Gallery, artist Herb Williams displayed some gorgeous crayon sculptures that were all inspired by nature. Based on the idea that nature communicates through a spectrum of colors that we cannot see, he carefully and deliberately stacked a rainbow of colored crayons for each piece.
The Ripple Effect took Williams over four months to create and 40,000 crayons were used for the deer alone. It's one of the first sculptures where he actually melted the crayons to achieve that finished surface look."
More info at the source.