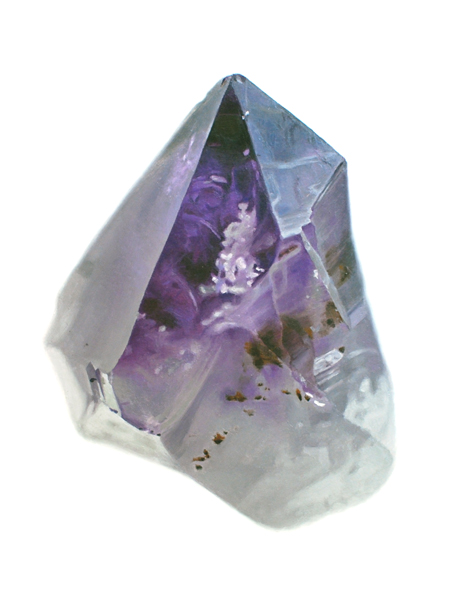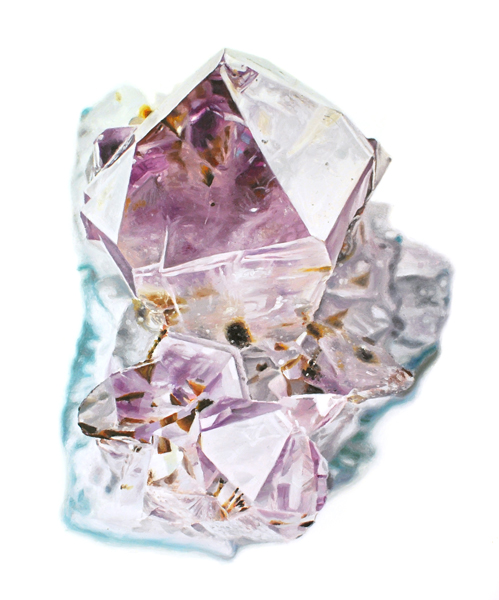 Extremely realistic paintings of semi-precious gemstones and minerals by Carly Waito. Even more impressive is that these paintings are about 8"x10".
In these works, diminutive specimens of semi-precious gems and minerals are rendered in meticulous detail, exposing the beauty and logic of their structural minutiae. Yet, beyond simple imitation, Carly Waito's reproductions imbue further worth to objects that are naturally perfect: where each specimen inherently exudes an aura, Waito has both reiterated and enhanced it. The result is a reverent homage to nature's marvel, the faculty of humankind and the unconditional value of their synergy.
Many more images on her site.