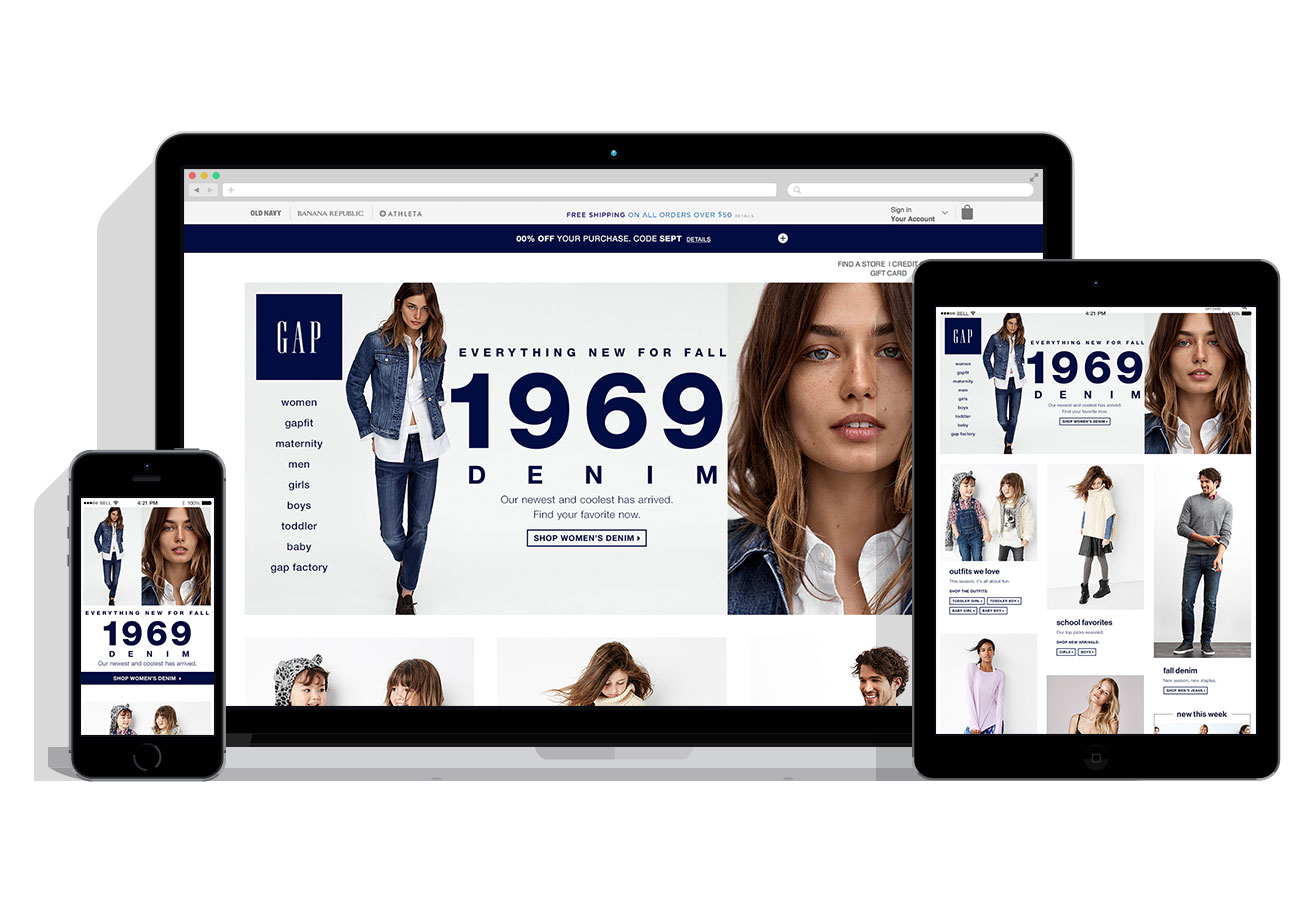 Gap Homepage Modular Design
A modular design to support multiple messages that can be shifted based on business needs. Messages stack on mobile.
All-divisional shopping guide with dynamically pulled product images. Fully responsive design across devices.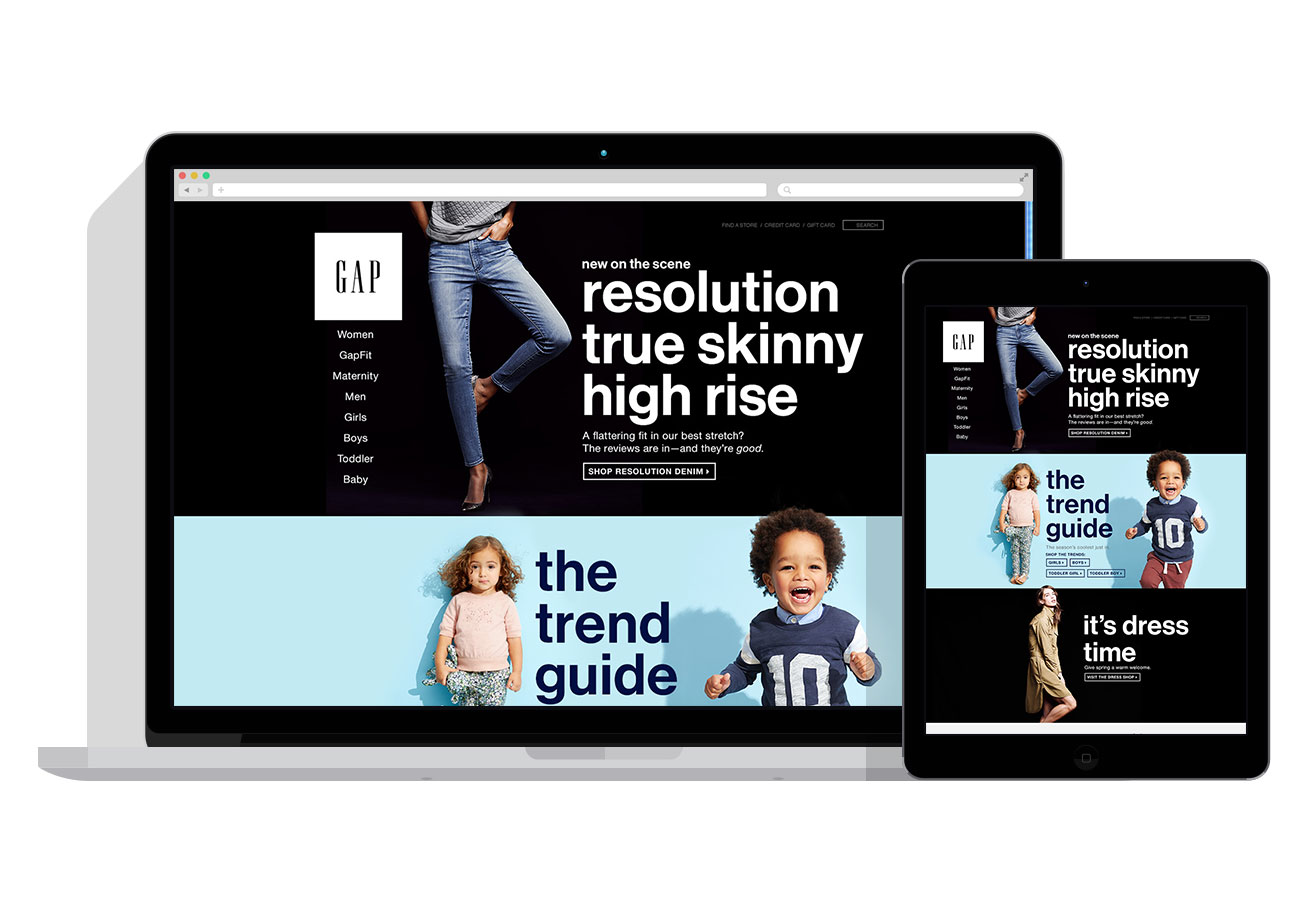 Full-width Homepage Design
Full-width stacked messages to showcase large photography.
This homepage marries advertising photography/branding and online imagery. This is one of the first times I created a singular message takeover of the homepage across all divisions.
Grid Homepage with Floating Navigation
Navigation bar follows the user as they scroll down.
The Gap site was updated with a festive holiday theme to mirror the in-store experience.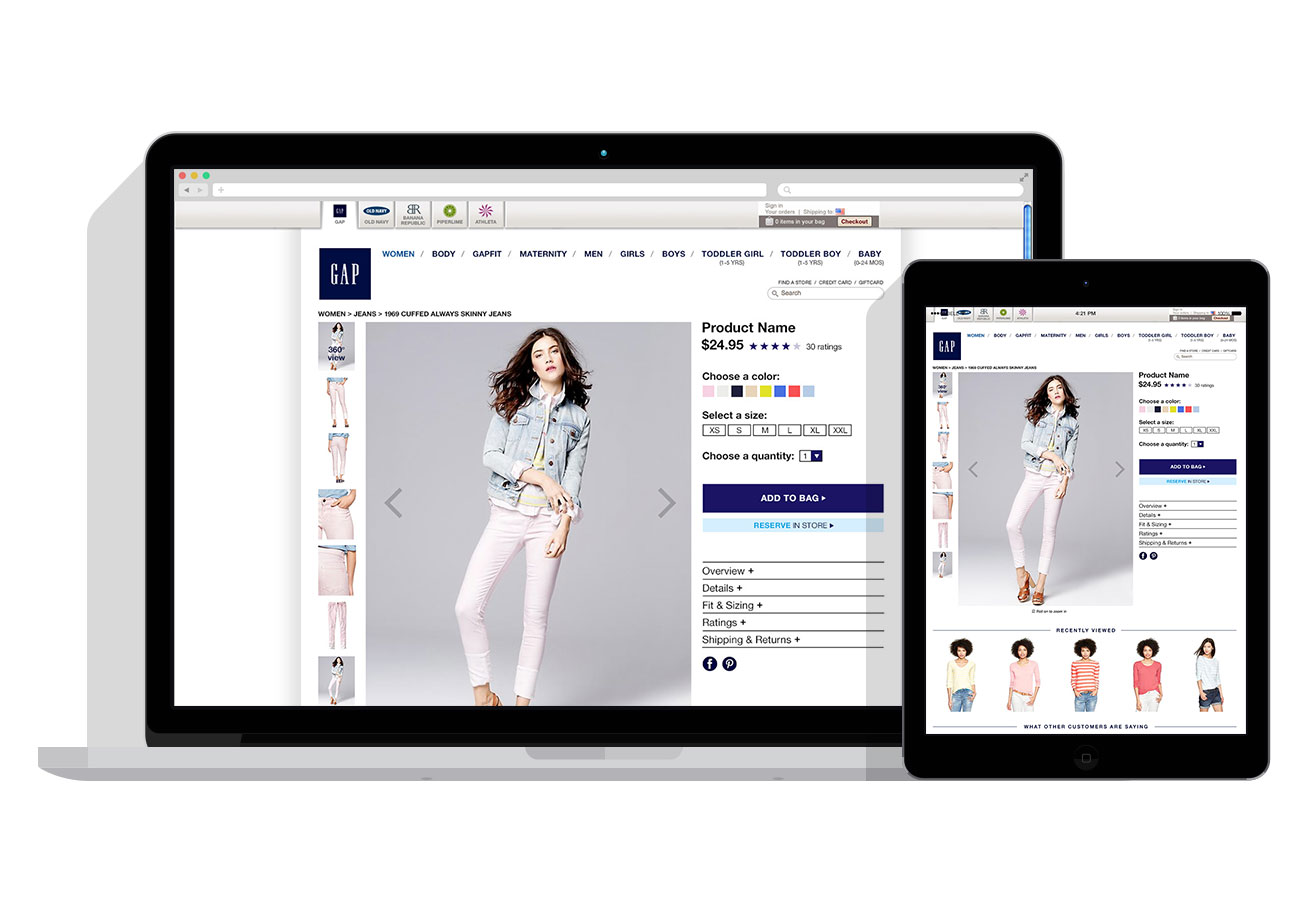 A simplified, user-friendly update to the product page which emphasizes multiple image views, related products, and customer reviews.