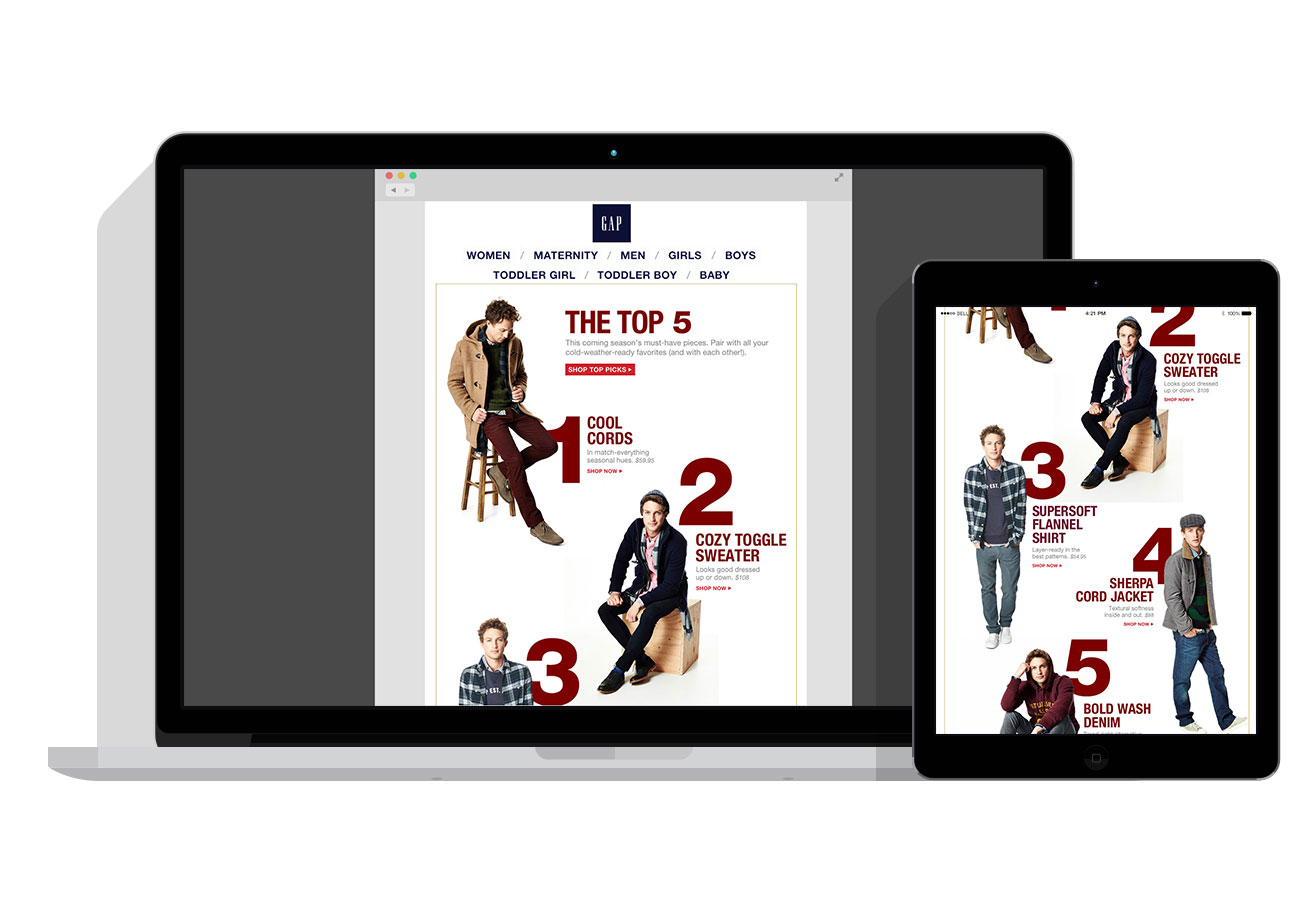 Large typographical checklist of winter must-haves.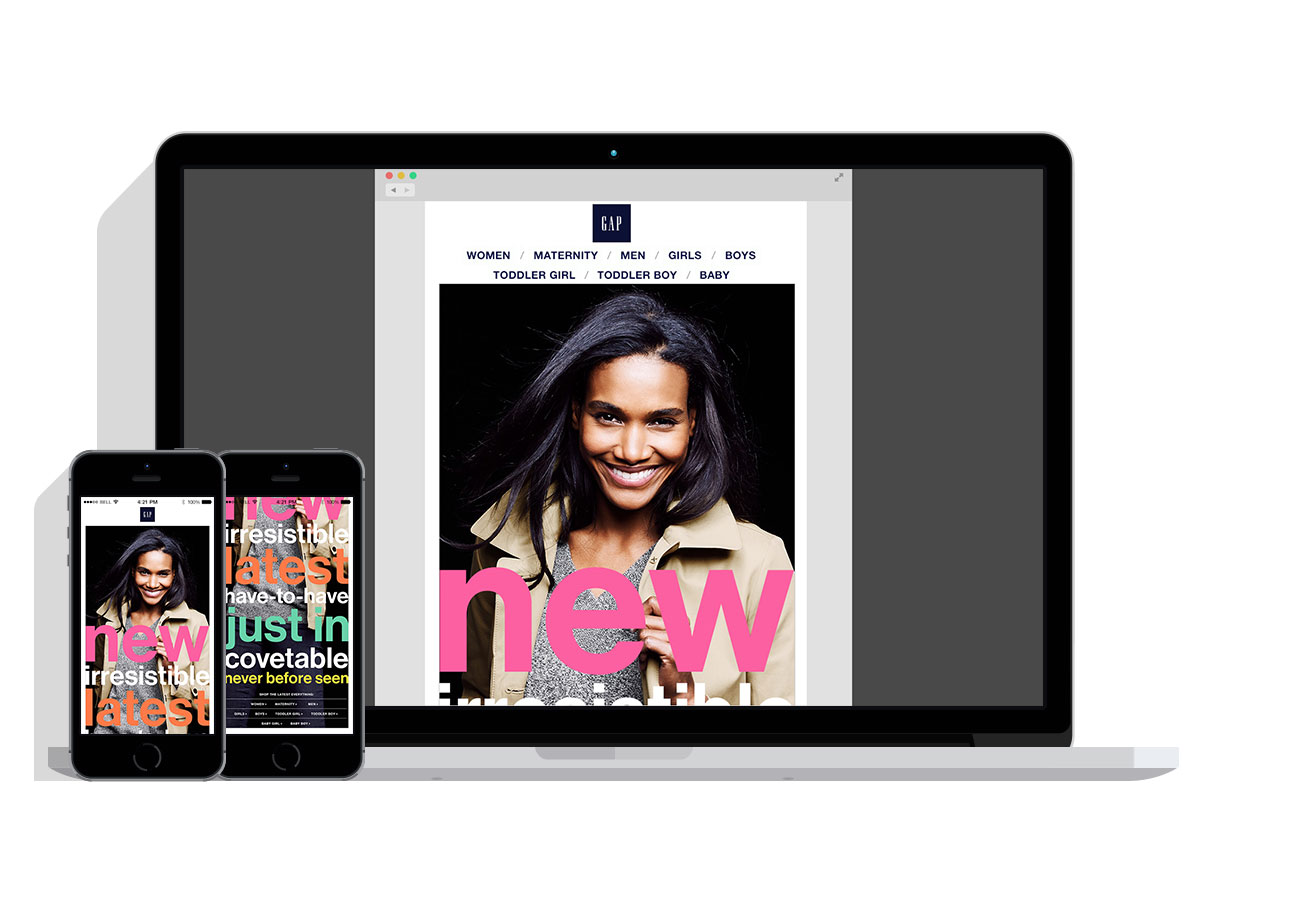 Big, bold, colorful headline with a long vertical scroll format.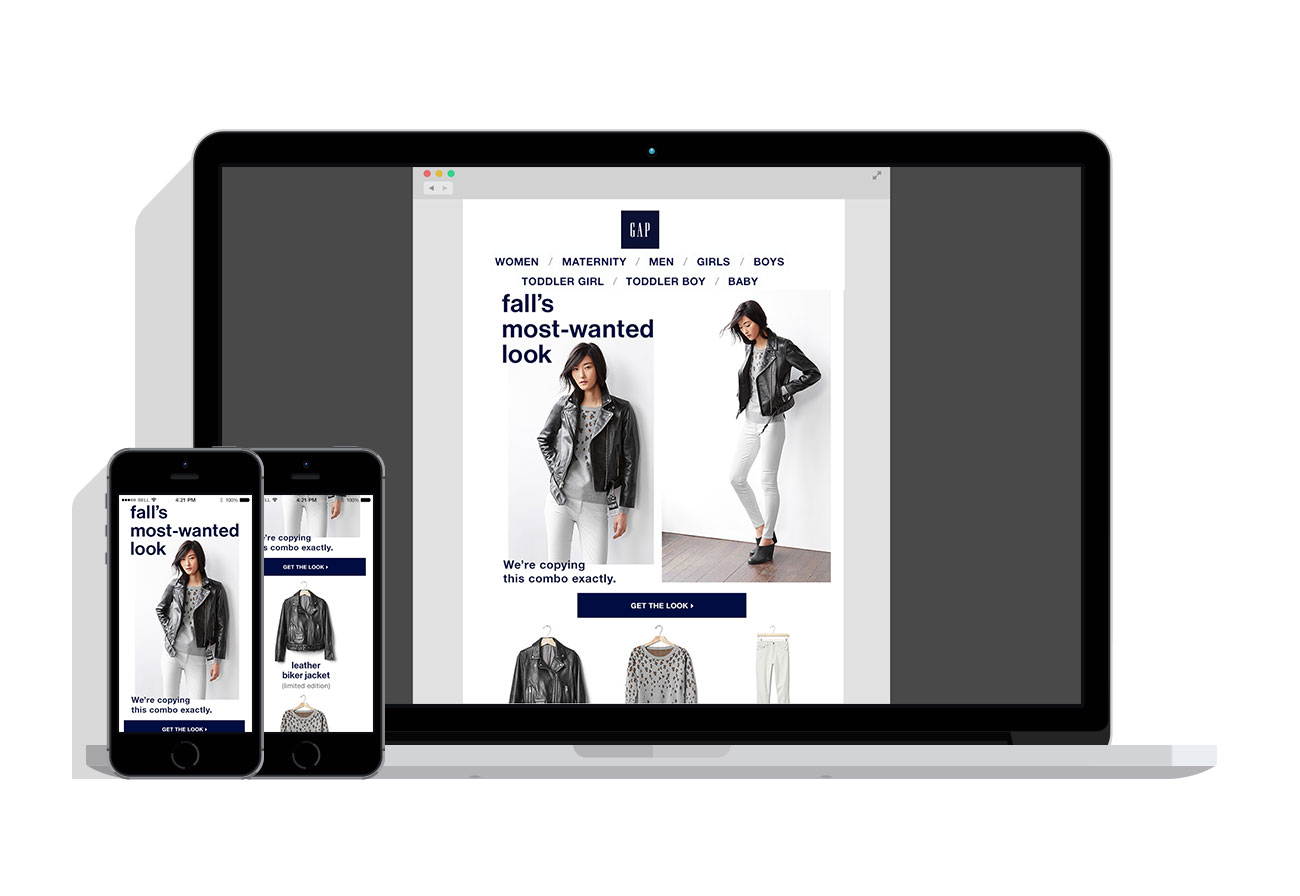 Responsive Email Design: Women's Outfitting
This email design automatically shifts based on the user's device. The message shows an outfit on a model and all of its components to recreate the look.
A popular messaging technique which showcases one product and multiple ways of wearing.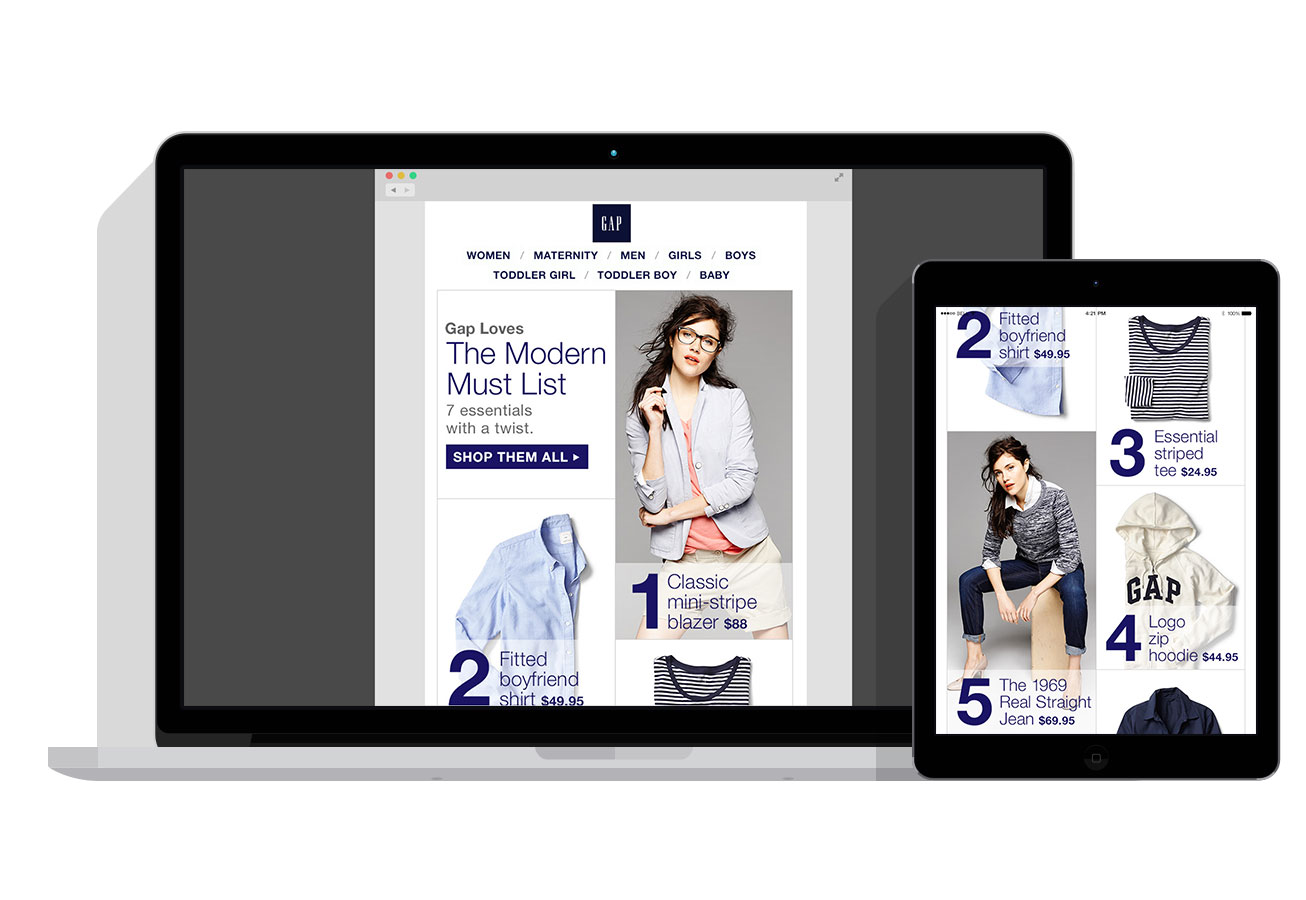 Numbered list with product names and prices.
An animated email that displays the versatility of polo shirts.
A visual guide to the wide range of fits.
Responsive Email Design: Dresses
This design shifts from a two-column layout to one-column depending on the device.
Colors and stripe motifs from the products are mirrored in the design.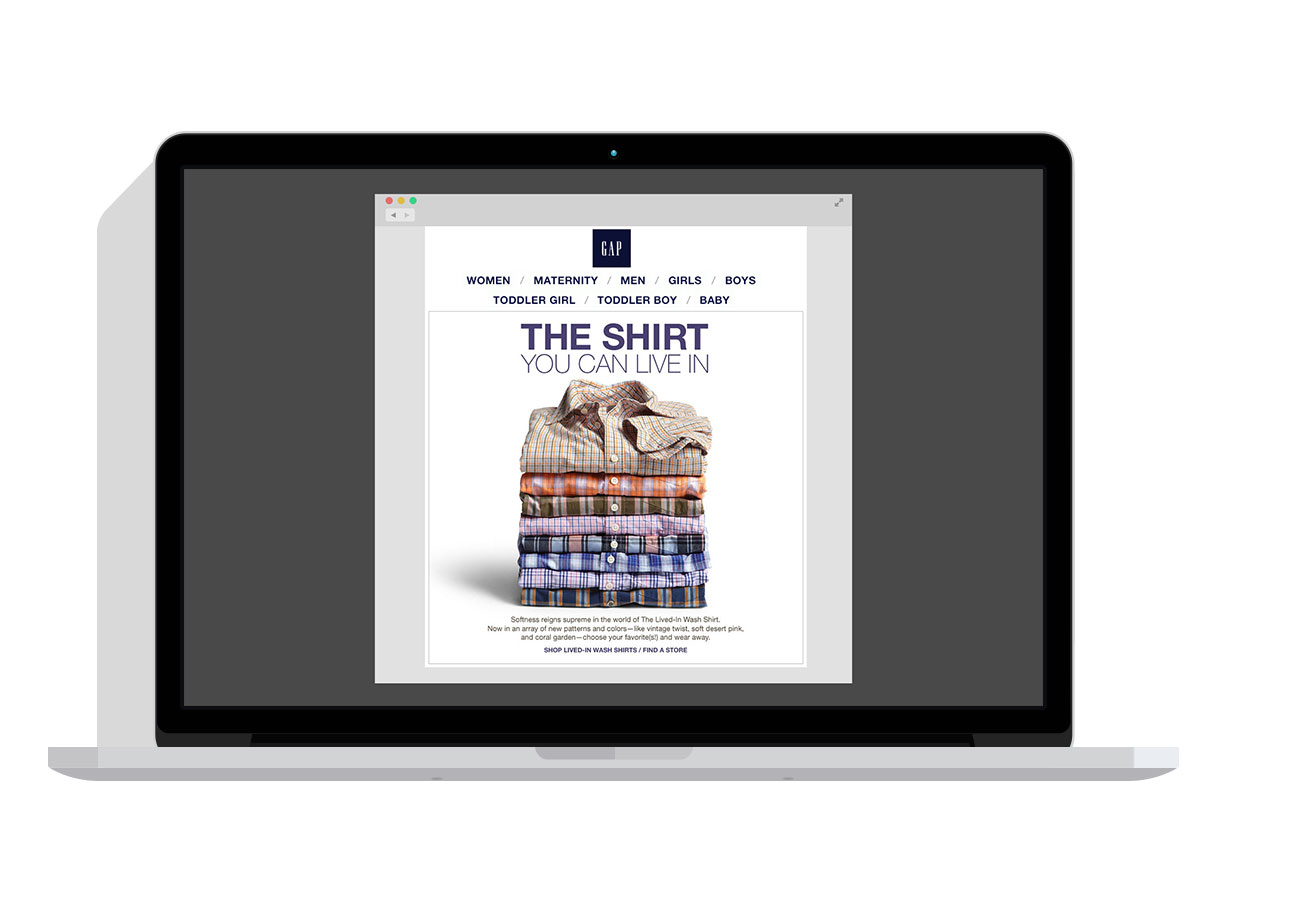 A large hero image of the products to show range of patterns and textures.
New Arrivals with Pop Color
Men's email showcasing several outfit options with a splash of orange.
Monthly newsletter style email highlighting the latest items.
Two outfit options with products clearly called out.
Playful design with several on-figure images showing the wide range of denim styles available.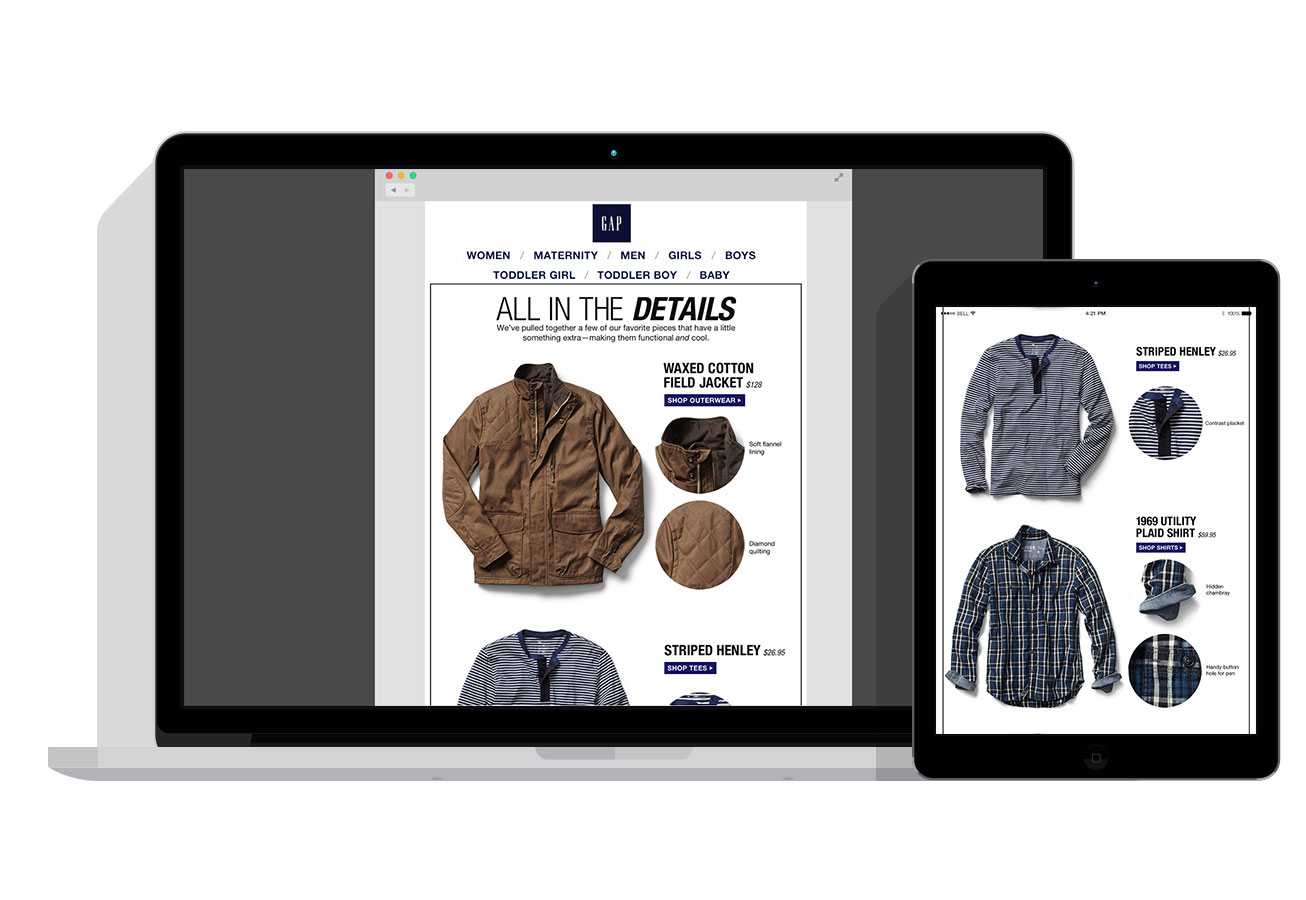 Special details are highlighted to show customers quality and a reason to buy.